Ropepro High Access Services
"High standards and higher performance, when it matters most"
Since 2009 Ropepro has been a market leader in Industrial Rope Access services across the Asia Pacific region.
Our growing and loyal customer base has been developed through our single minded focus on building genuine relationships with our customers and providing great service. We do this through active communication and consultation with our customers during all stages of the job management cycle. Our commitment to continuous improvement, in conjunction with innovative and considered access solutions, ensures we consistently provide our customers with a safe, high quality service now and in to the future. It is this commitment to quality and safety that has allowed our Integrated Management System to gain external accreditation to ISO 9001:2015 and AS/NZS 4801:2001 standards.
At Ropepro we pride ourselves on not only having an innovative and proactive approach to finding access solutions for our customers but also applying the same principals to health and safety. 
Our safety record since our inception is without peer in our industry and is something that we are very proud of. However, safety performance is not something that happens by itself. It takes dedication from all duty holders across our organisation to implement the standards we have developed and expect all day, every day.
 We continue on a path of continuously improving all aspects of our business and will continue to offer our customers the latest advancements in industry's best practice and innovation.
At Ropepro our purpose is to demonstrate high standards and deliver higher performance, when it matters most.
We work in environments that demand high standards of quality and safety. Our customers should take comfort that we perform work to a higher standard than most would expect and a higher standard than our competitors are willing to deliver.
For our employees, by working with this purpose they too can take comfort and pride in knowing that they can rely on their colleagues to maintain high standards of quality and safety whilst simultaneously executing their role to deliver a quality service to our customers.
People are our business. Whether they are our customers, employees or the public, the safety, wellbeing and satisfaction of all people connected with our business is our primary focus.
Continuous development and growth. By continually improving and innovating our service and business, we believe we can also improve our customers businesses as a result. This approach also extends to the development and growth of our staff, it is important to us that our staff develop and grow as individuals during their time with us.
We are Rope Access professionals. We plan, we perform, we measure, we review and we continually improve. This is our mindset, we believe excellence is not an act but a habit and we believe we are what we consistently do.
We are a serviced based business and we seek to serve well. Not only is providing a great service to our customers important but, as a team, we also seek to serve each other. This mindset is critical to our success as we rely on our team members every day to maintain our safety and high standard of service delivery.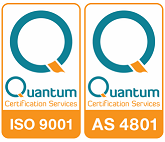 We will aim to contact you within the next 24 hrs.