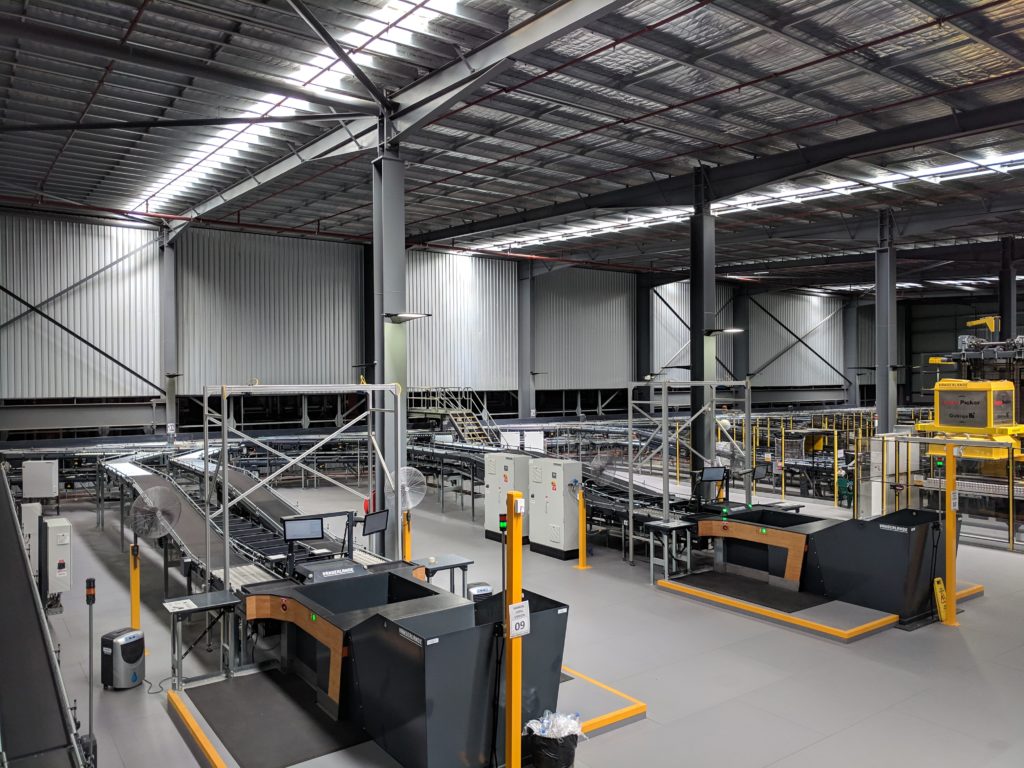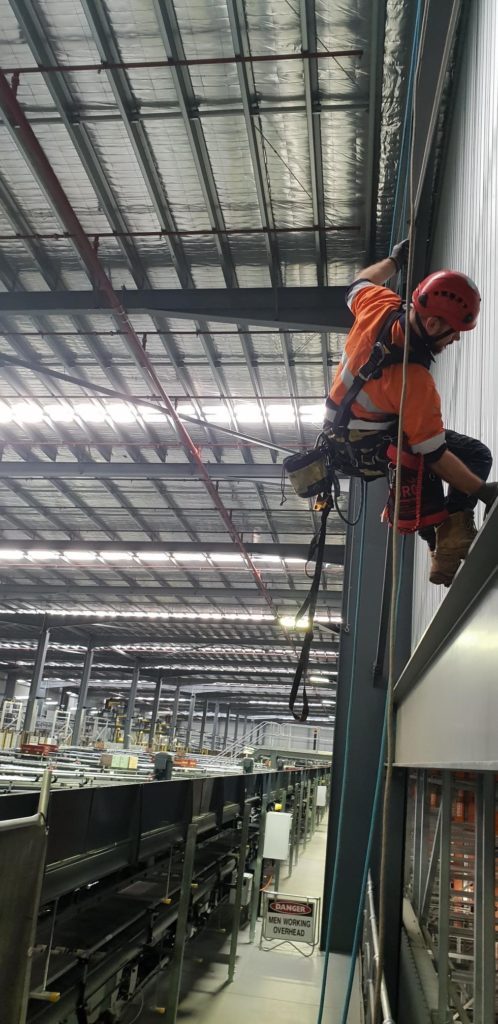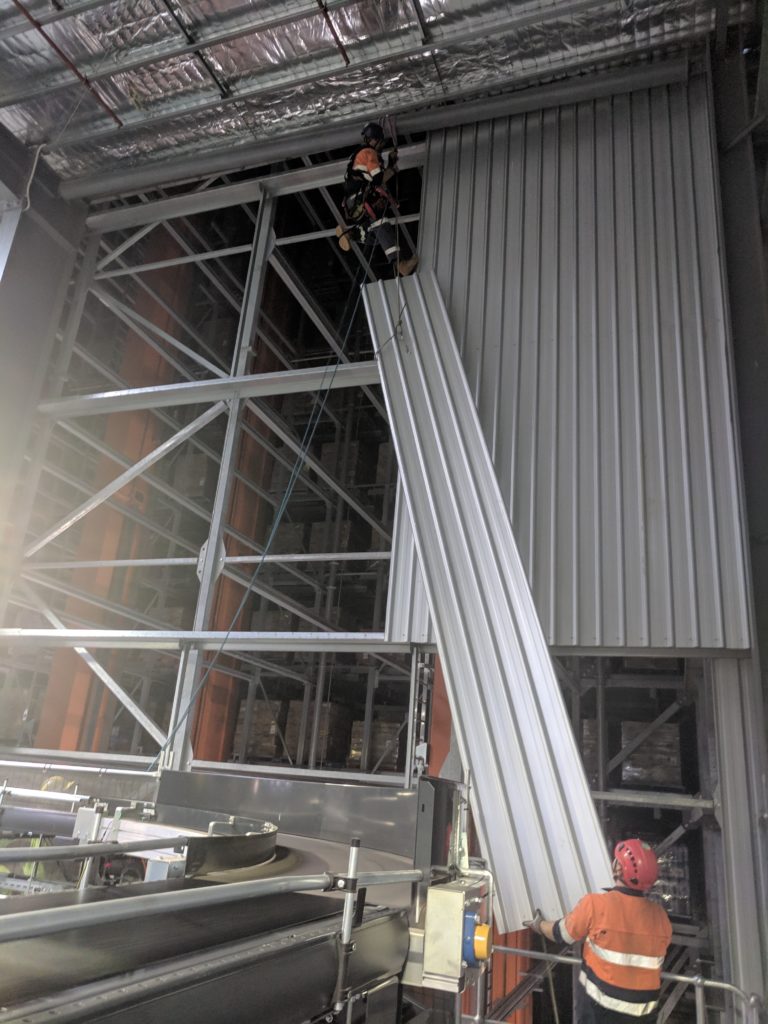 Ropepro recently assisted the Woolworths Group with removal of cladding within their new automated Distribution Centre in Dandenong South, Victoria.
The challenge Woolworths encountered was at the completion of the Construction phase, cladding between the highbay and the Operator platforms were left in place due to the challenging nature of removal, altering the designed airflow, trapping heat during the summer months, posing a health and safety issue for their employees. As the facility is now operational, the cladded wall itself, some 12mtrs high by over 100mtrs wide, was surrounded in state-of-the-art robotics, conveyors and machinery, restricting all access by Scaffold, Elevated Work Platform (EWP) or Cranes. The only way of accessing the large panels of cladding would be to climb the building's structure to a position above each panel, and that is where Ropepro came in.
Ropepro developed a safe system of work utilising advanced rope access methods and were able to successfully execute the safe removal of the cladding by installing a lifting and lowering system above each panel.  The system could then be used to attach to each sheet and take its weight before the remaining fixings were removed and the panel safely lowered to grade. Ropepro worked closely with Woolworths  representatives s over a four week period leading up to the proposed commencement date to ensure the proposed methods of access, work and rescue capability aligned with the high standards of Quality and Safety expected during a project such as this.
Woolworths' site Commissioning Manager, Tony Care had these comments regarding the project " Through the process of seeking a safe and viable solution, we engaged several independent parties over many months, with no success. As the well-being of our employees is our priority, we continued to seek alternatives, and with the help of Google, I found Ropepro. Within a few days, Ropepro Operations Manager Kyle Roberts, attended site and immediately gave us a level of confidence on viable options. To ensure complete safety, Kyle arranged onsite demonstrations of how his team would complete the works, gaining full support from the site safety teams. The work was completed entirely as planned and without incident, a credit to both Ropepro and the Woolies teams for a joint effort".