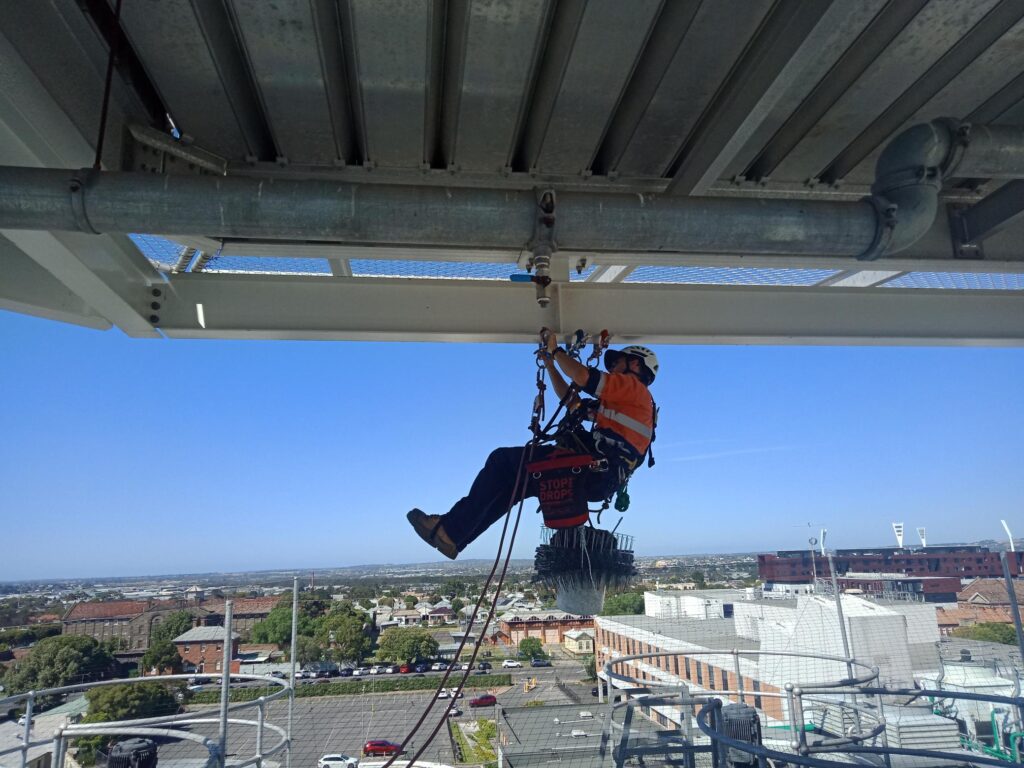 Ropepro has been assisting Barwon Health and A-Class Bird Control with their bird control program at University Hospital Geelong.
As part of these works, Ropepro was engaged to carry out a number of tasks including high pressure cleaning and the installation of bird control systems such as bird spikes, netting and bird control tape.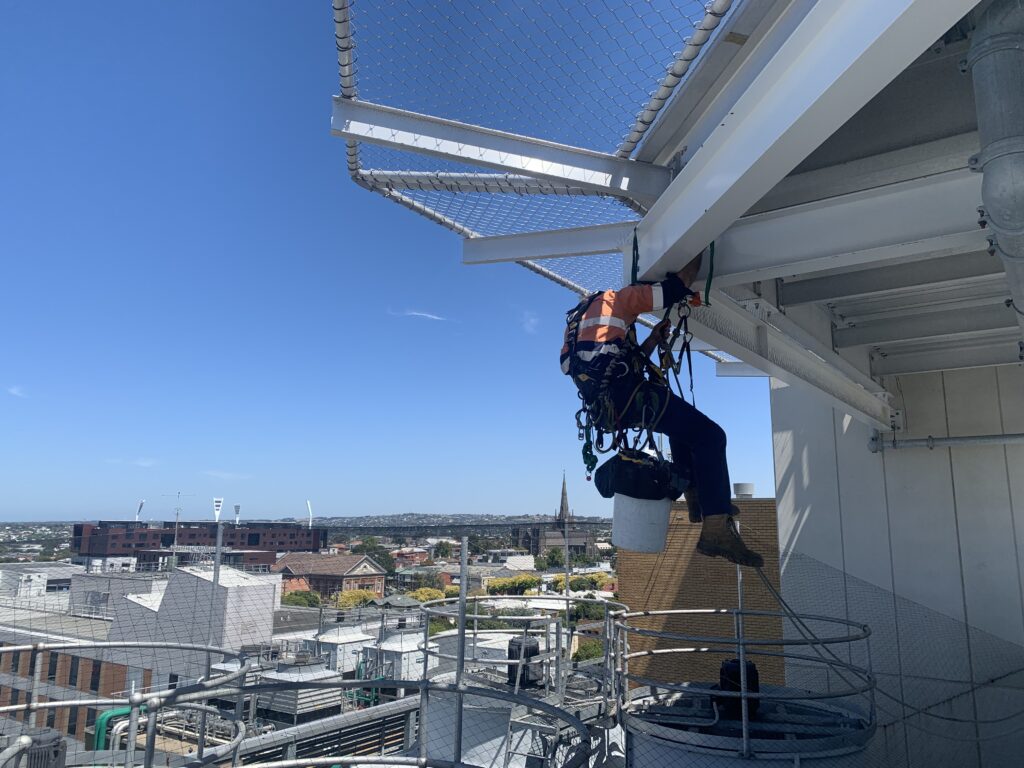 Many of these tasks are required to be carried out in difficult to access areas which make other forms of access such as scaffold or mobile elevating work platform either impractical or cost prohibitive. Rope access techniques are ideally suited to perform this work as it allows efficient, cost effective access to difficult to reach spaces with minimal disruption to the normal operation of the facility.