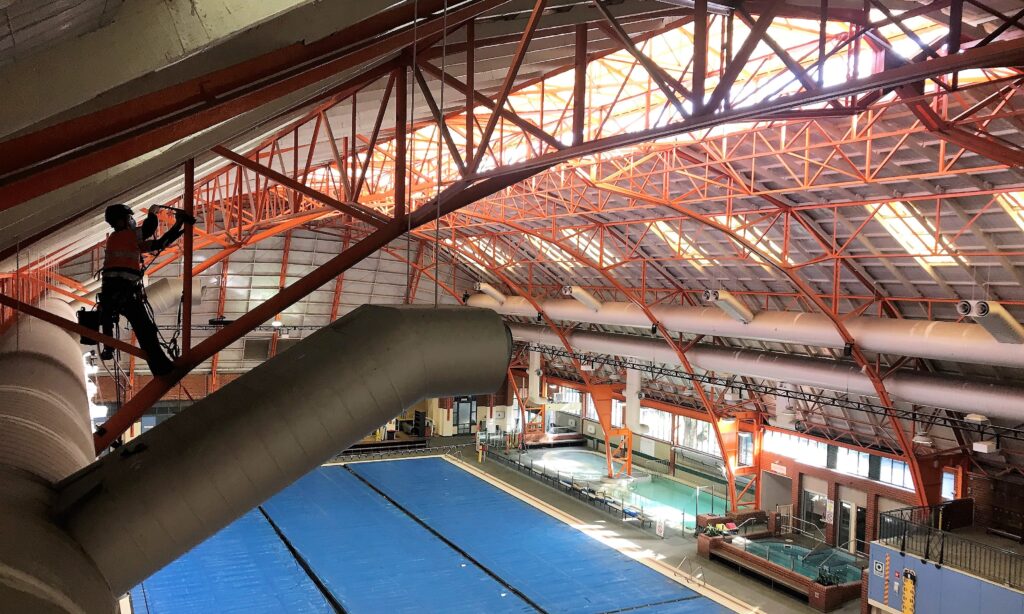 The Richmond Recreation Centre features Melbourne's oldest 50-metre swimming pool, with the centre first opening its doors as the "Richmond City Baths" in 1897. Walking inside the centres' front doors you find a magnificent orange coloured airplane-hanger-esque structure which contrasts beautifully against the aqua blue waters of the pool below.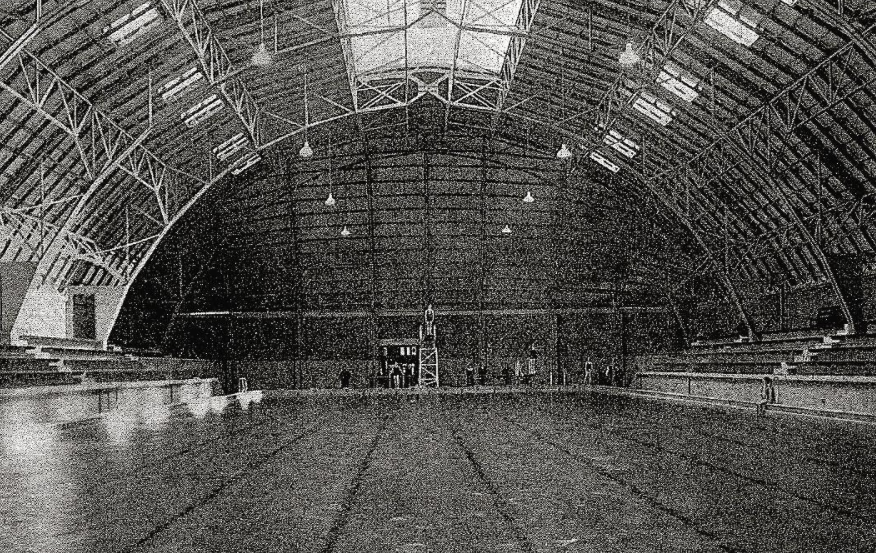 Ropepro High Access Services were recently engaged by Total Ventilation Hygiene Pty Ltd (TVH Pty Ltd) to carry out routine maintenance and cleaning to the ducting which runs through the facility's upper internal structure. The temporary closure of the facility in-line with metropolitan Melbourne's Stage 4 Restrictions has provided Ropepro and TVH Pty Ltd an opportunity to complete this scope of works during regular business hours while the facility is mostly vacant.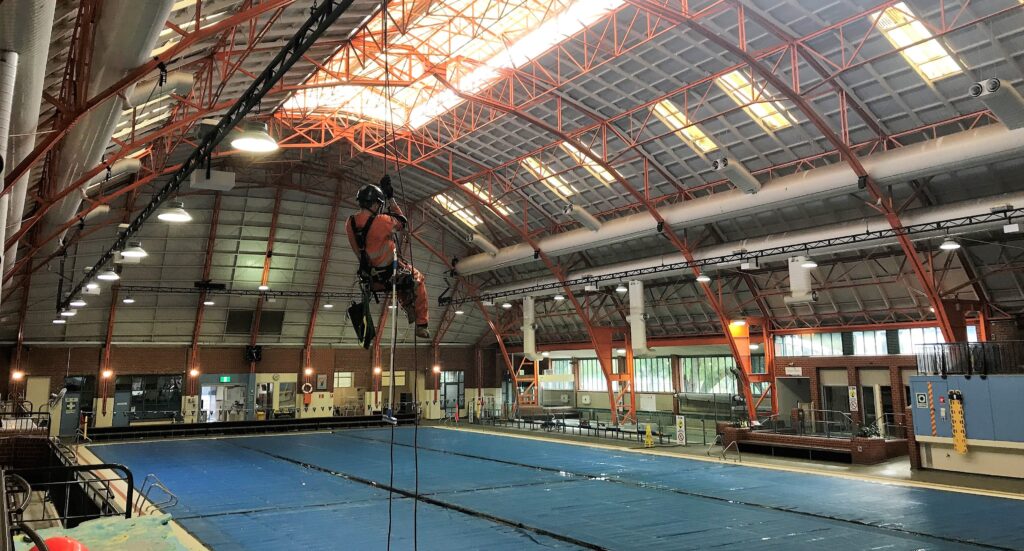 The design of the facility and historical changes to Occupational Health and Safety Legislative requirements have made accessing the ducting via traditional forms of high access such as elevated work platform, scaffold or ladder very challenging. Roperpo have therefore worked in conjunction with TVH Pty Ltd and The City of Yarra to develop a safe system of work utilising industrial rope access methods. Ropepro's specialist, multi-disciplined, IRATA and ARAA trained technicians provide a safe, professional and innovative service with the ability to provide access solutions for almost any working environment.